Coronavirus SBA Loans Made Simple Get Money For The COVID 19
As you may or may not know, there Coronavirus SBA Loans available, and the money goes to those who have Small or Large Businesses. This complicated issue can be more troublesome in the midst of the uncertain state of the world.
Big Ear has over 250 providers worldwide, and for most, this is a part-time gig, but it is still a small business and just can't afford too much disruption from an unexpected factor-like Coronavirus.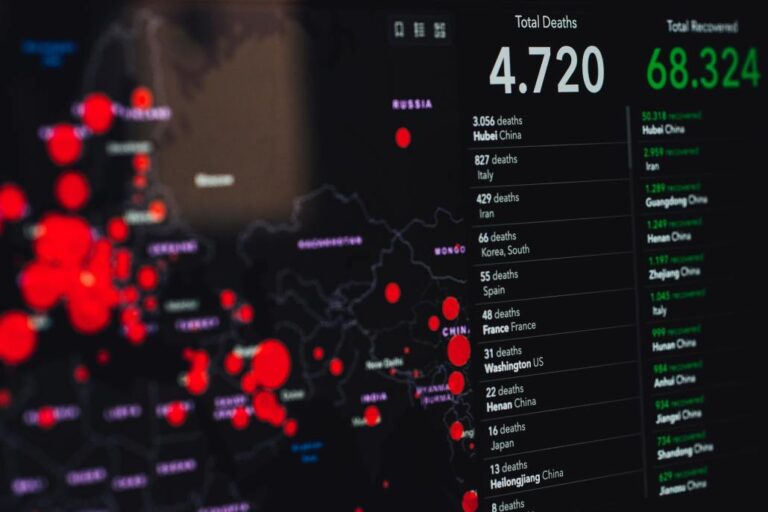 My accountant has put together a helpful Coronavirus survival guide. If you take just a few minutes to comprehend, you will come away with ideas of how to keep things going as smoothly as possible.
We are all in this together and only time will tell the actual results of this disaster.
Remembering back when times were tough in 1972-1973, my grandfather and dad built a substantial addition to our nursing home business in Ohio.
The week that we opened, Carter caused interest rates to soar past 21%. In turn, this called all the previous loans that were at a much lower rate. There was no way to pay someone to take care of the elderly in those moments. Take them home and let them keep their money instead of putting them in a nursing home?
I walked up to the front door with my dad. There was a chain on the front door and a notice of failure to pay sales tax. I turned to him in doubt. All the people were still inside, and the business was running. He said we would figure this out. My dad did some creative financing, and the chain was removed within a few hours, and I asked my grandpa what to do.
His advice has stuck with me over the years and throughout all the businesses I have created and operated. He said, "We need to focus on today and keep the doors open one day at a time."
We are in a time of great uncertainty once again, the day-to-day must be our focus. Don't have fear, but keeping the lives and systems running in the present, and staying open to every idea.
Rash decisions for the future happen when you stay calm and don't allow fear to take its hold on you. When you stay strong, you can see how much opportunity lies within this crisis.
This is from our Financial Advisor Debby Miller; enjoy these tips. You can get through this!
(719) 548-1646
FAX: (719) 5–18 –1936
OFFICE: 15 N UNION BLVD. COlORADO SPRINGS. CO 80909
1.1 C

oronavirus

urvival 

G

uide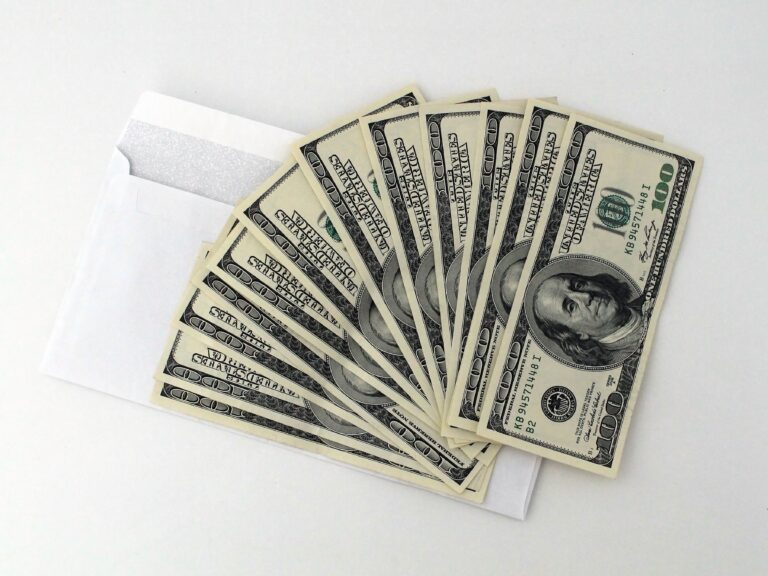 1.1.1 Coronavirus SBA Loans Made Simple
Coronavirus can either make or break your business. Each business will be affected to differing degrees, but everyone will have to deal with challenges during this time.
This article is designed to guide you through a step by step simple process to give your business the best possible chance of survival with clear action steps and no secret sales pitch.
This can be your opportunity to really drive growth in your business and make significant progress as you respond well to the challenge life has set.
1.1.2 Key Subjects
The main benefit of reading this article is gaining a strategy you can implement today to get more clarity on how you will survive this pandemic. The knowledge in this will help you:
Cut

costs

in your

business

Get

financial

clarity

Make

remote

working work for your

business

Access government

financial

support

Lead

your team

and

innovate

new revenue

streams

Improve

cashflow
1.1.3 Step

1

–

Get

Lean!
Reduce overhead. Get your business to a position where it is only paying for critical overhead and, if possible, pause expenses.
This doesn't mean stop working with your key advisors. If you have a coach, you need them more than ever to create a strategy to get through this. If you have an accountant, they should be supporting you to get access to funding quickly, if needed, and map out your likely future cash flow.
This means going through all your outgoings and canceling things that you don't use, such as software subscriptions.
Then go through and pause any costs that are nice to have but you don't need right now such as staff training CPD portals. You'll be surprised that if you just contact these suppliers and ask them for a payment holiday that lots of the bigger ones will still give you access to the software!
The point here is we are trying to reduce the fixed costs that a business has and therefore reduce the amount of gross profit needed (reduce direct costs such as FB ad spending or staff costs to deliver the service) so there is less pressure to maintain current sales revenue levels.
If your sales drop but you also successfully reduce your overhead, you will still be able to make a profit and have positive cash flow.
1. – Critically affected by COVID-19 (e.g restaurant, gym)
– Negatively affected by COVID-19

(

e.g marketing

agency

)
I understand that if you are in category 1 then this exercise will not remove the need to get additional funding, however, we can ask for less (as we need less) and we are much more likely to get it as we can put forward a business case that shows the lender we have tried our best to lean our business.
For category 2 there is a real chance you could get through this with innovation and become lean and agile.
1.1.4 Step 2 – Make remote effective!
Remote working has been imposed on us across the globe, so it isn't a choice anymore. For those that didn't work remotely before it's important to set it up, so there is no loss of productivity.
Have an effective setup:
We could be at home for 6 months, so it's critical that you have appropriate desk height, a proper chair, ideally two screens, and an option to stand. If you have to buy equipment to make this happen, I would do it. It's an investment in making this time as effective as it can be. Additionally, when you return to the office, you will already have a home setup you can use where it will be possible to spend more time with family or just have some more time to yourself without commuting.
1.1.5 Equip your team with the best tools:
Use texting and email for communication, and use Zoom meetings. Make your setup somewhere that is free from distraction:
This is hard sometimes, I have an office, but the kids constantly come and give me updates on their homeschooling. Also, it can be seen from the front door, so the Amazon delivery driver will knock on the door when I'm on a conference call. At least it's a separate room where mentally I feel 'in the work zone'. I can put on my headphones, put a sign on the door for the kids, and shut my blinds so the driver can't see me 🙂.
Have a clear plan for the day mapped out:
It's easier to lose track when you are on your own at home. Map out the top 3/5 things you need to achieve that day in priority order and allocate time to them in your day. Make sure to plan breaks, exercise, and mindfulness.
1.1.6 Start laying out process documents and checklists:
Everything you do remotely needs to be consistent, so if you have a team and are going to do the set task more than once, document it at the time you do it. This will make it easier to delegate as you can't sit with someone anymore and have them pop back for questions (although you can do this virtually, it's not going to contribute to you being effective)
1.1.7 Step 3 – Master your finances
This is an important time to ensure you have the visibility you need to make key strategic decisions. The importance of a financial plan:
In my opinion, a business' strategy and tactics should be driven by the financial map (planned route to destination) and actual performance review. For example, if you have a financial plan that says you would like to maintain sales revenue levels over the Coronavirus period, you can then put numbers against the likely lost revenue to get a target for newly acquired customers.
Next to this target, you can note what the strategy is to achieve it, and what tactical actions each day, week, a month will be completed.
Then, you can track each day, week, month, your actual progress towards that goal, and adjust the tactics to settle on something that works.
Success in business isn't about doing the same thing repeatedly; it's about trying new things constantly until you find what works. You won't know what works unless you are measuring progress.
You must have the right financial systems to achieve this:
It's going to be much harder and more time consuming to achieve this with an offline accounting system (but not impossible). If you have online accounting, you can construct a financial plan, add on a reporting tool, and set up automatic reports to track progress. You can also link up an online cash flow forecasting tool to see with ultimate clarity what the likely in and outflows of cash are over the next days, weeks, and months.
If you have this system, you are unlikely to fail due to a lack of cash. We can spot the gaps ahead of time, apply for funding with the right information ready in hand to provide to lenders, and know exactly how much we need, for how long, and for what purpose.
1.1.8 Recommended systems:
We have a free APP called MyAdvisor. This has a receipt manager and mileage tracker. No charge and no strings attached.
1.1.9 Step 4 – Improve your cash flow & set up a cash flow forecast
Mapping out your likely cash flow is critical both for access to funding and to understand the impact of COVID-19.
In order to set up an online cash flow forecast you need to follow these steps:
Get your books up to date

(bookkeeping)

Set up a financial

plan

Import that plans to your accounting

system

Setup an online cash flow forecasting

tool

Be able to view your future cash

flow!
Note that we have shortened and simplified the process. Setting this up quickly is a learned skill. If you need help with this, let me know.
Improve cash flow by reviewing the forecast:
Collect funds

earlier

Delay payment where

possible

Offer a new product or service with a fast action

discount

Advance bill for new client or customer

work

Liquidate any assets you don't

need

Get cash in by discounting, offering payment plans or

offers

Reduce

overheads

(as

Step

1)
1.1.10 Step 5 – Be the leader your team
needs
Leadership is vital during this worrying time for your team. Your role is to lean into your potential as a leader.
Give your team a clear plan:
Work on this as a leadership team (or just yourself) and brainstorm your key strategy and tactics for the next 90 days. Write this up by understanding your goals and what you can do to achieve them.
Share your plan with the rest of the team and get their ideas and input:
You'll be amazed as the creative solutions your team can provide if you give them the chance. The idea is to develop new products or services that will help others and generate sales revenue for your business.
Get together daily when working remotely:
We always have a 15 minute all team huddle meeting on zoom every morning. It's invaluable and brings us together as a team.
Make sure your team feels secure and valued:
You need everyone to understand that their jobs are secure, and you need them at this time more than ever. Talk to them to explain this. Now is the time for openness and authenticity.
Finalize your plan, discuss it daily with your team, and let them know how they can help:
If someone now has a role that they aren't able to complete (ie. outside salesperson) then have them help you in a different capacity. Remember you have a great team, and you want to do everything you can to keep them.
1.2 Connect 121 with each team member:
See if they need any further support, and check in on how they are doing emotionally, mentally, and in the business.
On top of your daily huddle, have a weekly meeting, and a monthly strategy day. All can be done on zoom. Step 6- Access Government Relief
There is relief available.
Economic Stimulus Package signed on Friday, March 27,

2020




Individuals will be due $1200 and couples $2400 plus $500 per

child.

Payments start to phase out for individuals with an adjusted gross income of more than
$75000. The amount would be reduced by $5 for every additional $100 of adjusted gross income. Those singles making more than $99000 would receive nothing.
The income levels are double for

couples.
d.Income is based on the 2019 or 2018 return. If you made too much to qualify in those years, but expect your income to be lower in 2020, you would receive a tax credit when you file your 2020 income taxes.
Those who make more in 2020 than in 2019 would not have to pay back any stimulus money they receive if they end up exceeding the

thresholds.

The payments are not taxed and those who owe back taxes would still get a check if they qualify

.

The IRS states they will begin issuing check

s

within 3 weeks of the signing of the

legislation.

The money will likely be deposited directly into individuals' bank accounts

—

as long as they've already authorized the IRS to send their tax refund that way over the past two years. If not, the IRS would send out checks in the

mail.

For

those

that

haven't

filed

a

2019

or

2018

tax

return,

the

IRS

would

rely

on

information

on file at the Social Security Administration, which keeps records on all Americans who have paid payroll

taxes.

It's still possible that some people may fall through the cracks. On its website, the IRS says no sign-up would be needed to receive the money, but it's possible the agency ends up offering further

guidance.
Income tax filing and

payments




The IRS and Colorado have extended your time to file and pay 2019 income taxes and your first estimated 2020 income tax payment until July 15,

2020

.

You do not need to file for this extension

;

it is granted

automatically.

If you do not think you can have everything filed by July 15

th

,

then you MUST file an appropriate extension by the April 15

th

deadline

.
There is currently NO ability to defer payroll taxes, sales taxes, property taxes or excise

taxes

.
Use a Federal tax credit to pay for the cost of providing leave to your

employee
You can apply for these tax credits when you run

payroll.
You'll be able to immediately apply 100 percent of the qualified leave wages to reduce and/or receive

a

refund

of

your

Federal

Payroll

Tax

liability

amount

due.

This

includes

any

health

care premiums you pay on behalf of your

employees.

Unemployment

benefits




Jobless workers are poised to get an extra $600 a week on top of their state benefits for up to four months. It would significantly boost everyone's regular state benefits, which range from about $200 to $550 a week, on average, depending on where you

live.

Lawmakers also want to add up to

13

weeks of extended benefits, on top of state programs, which vary between up to 12 and 28

weeks.

Plus, more newly jobless Americans would receive checks. A new pandemic unemployment assistance program would expand eligibility to those who are unemployed, partially unemployed or unable to work because of the virus and don't qualify for traditional benefits. This would include independent contractors, the self-employed and gig economy workers. The pandemic program benefits would mirror what's available in one's

state.

The timing would vary based on where you live, but likely several weeks at

least.
Small business loans


The biggest provision for

small business owners in the economic aid package

is

roughly
$350 billion in new loans, at least a portion of which will be forgiven so long as the business continues to employ and pay its workers.
Paycheck Protection Program is equal to 2.5 times your average monthly

payroll.
c.Business owners need to apply for the loans at a lender approved by the Small Business Administration.
The

forgiven

amount

would

be

equal

to

8

weeks'

worth

of

payroll

obligations

(e.g.,

wages and

benefits),

plus

rent

or

mortgage

bills

and

utilities.

And

,

the

forgiven

debt

would

not

be treated as taxable income to the

owner.

Phases can help with the preparation of this loan package

. F

or $300 we will pull all documents you need to apply for the loan, and for $1000 we will do everything, including the loan application and the forgiveness application

.

Coronavirus SBA Loans Made Simple
SBA Economic Injury Disaster Loans

COVID-19




Borrowers

have

to

apply

directly,

not

through

banks,

funds

can

be

available

in

3

weeks

(up to $2,000,000) @ 3.75% up to a 30-year amortization. Everything is done directly online via the following link https://disasterloan.sba.gov/ela/

We can prepare your entire loan package for you for

$1500

.
1.3 ELIGIBLE ENTITIES:
Applicants must meet the SBA requirements of a small business (500 employees or

fewer)

.

Businesses directly affected by

COVID-19

Businesses that offer services directly related to the businesses in the

declaration

Other businesses indirectly related the industry that are likely to be

harmed
1.4 INELIGIBLE ENTITIES

:
Agricultural

Enterprises

Religious

Organizations

Charitable

Organizations

Gambling

Concerns

Casinos &

Racetracks

Cannabis

Industry
1.5 LOAN APPROVAL CRITERIA:
Applicants must have a credit history acceptable to

SBA.

SBA must determine that the applicant's business has the ability

to repay

.

Applicant business must be physically located in a declared county and suffered working capital losses due to the declared disaster, not due to a downturn in the economy or other

reasons.
1.5.1 HOW THE FUNDS CAN BE USED

:
These working capital loans may be used to pay fixed debts, payroll, accounts payable, and other bills that could have been paid had the disaster not occurred. The loans are not intended to replace lost sales or profits or for expansion. Funds cannot be used to pay down long-term debt.
1.5.2 Next steps
It's important that you understand this pandemic isn't a reason for you to fail. There is a lot of support out there and ways to adjust your business strategy quickly to ensure you get through this. For a no-cost personal consultation with a principle at Phases Accounting, Tax and Business Management, Inc. (a $500 value) to get help with your personal situation give us a call at 719-548-1646.
Notice
: Undefined index: wrapShares in
/home/bigearin/public_html/wp-content/plugins/mashsharer/includes/class-mashsb-shared-posts-widget.php
on line
99