Toronto motorcycle show hearing protection will be available February 15-17th, 2019
If you looking for Custom Motorcycle Ear Plugs, just contact me by text 719-271-9081 and I will meet you at the door and get you and a friend into the show for free. This will defer the cost of your Custom Ear Plugs to help pay for them.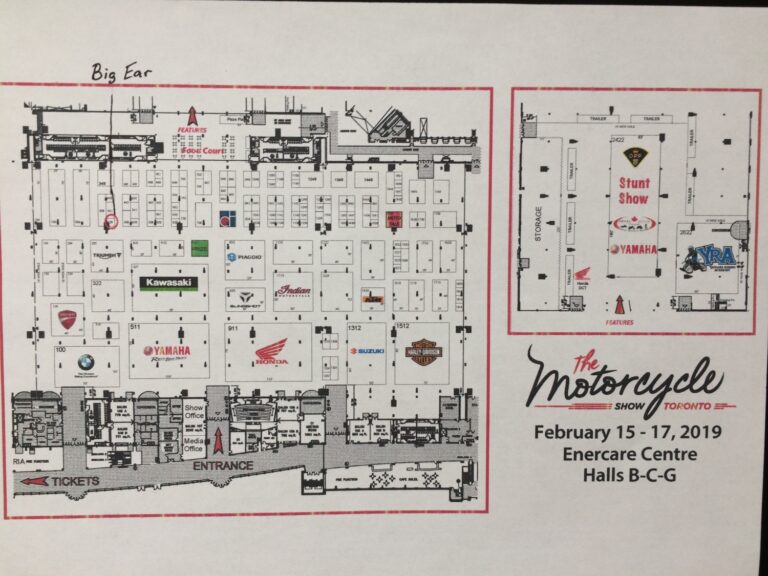 The show hours will be as follows. Friday, February 15th noon to 9 PM, Saturday 10 AM to 8 PM and Sunday 10 AM to 5 PM. At the booth, we will be making custom hearing protection specifically designed for fitting flush under the helmet, the earplugs are made on site and ready for pickup within an hour.
1.1 Moto Talks
Glenn will be a featured speaker in the Moto Talks tour talking about the different types of hearing protection.
We will also be offering our custom earbuds. We take an impression of your ear at the booth and send it to be handmade in our labs within 4 to 6 weeks. All of our products are designed for use on the motorcycle. Within the custom earbud selections, you have a range of choices from our most popular BE-1Cs below all the way to our 5 drivers that will blow your, mind.
At the Toronto motorcycle show hearing protection will be available in made on site and our popular lab vented hearing protection.
It is our pleasure to meet and speak with as many curious people about the benefits of wearing proper hearing protection and we pride ourselves on our commitment to our customers and their needs.
We will also be offering all of our lab generated products that include our Guardian, Vanquisher and Transformer series that provide those of you who work in extremely loud environments protection. These series of products offer various features included higher decibel reductions with the ability to have a built-in vent to hear others around you without having to take out your earplugs or you may plug in a communication system directly into the port on the side of the earplug itself.
We aim at having something for everybody and we are extremely excited to showcase to you in person our filtered hearing protection that will allow you to be protected in your everyday life. This new product is revolutionary with its two-part filter system that allows you to be fully protected from sounds over 85 dB while not being occluded or muffled in your surroundings. We call this product 'The One" as it is the only one you will need to protect you in various environments that you face throughout your day
Toronto motorcycle show hearing protection will be taking place at our booth all day.
So come on down to the booth and visit with us and get yourself protected and on your way to an incredible ride.
booth location is 439 (See attached floor plan)
Notice
: Undefined index: wrapShares in
/home/bigearin/public_html/wp-content/plugins/mashsharer/includes/class-mashsb-shared-posts-widget.php
on line
99