1. You've arrived at our Home Page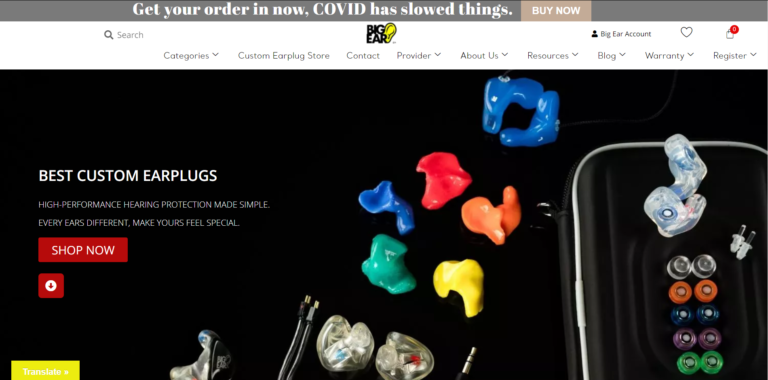 2 - Click on the Store page "Custom Earplug Store".
3. Select the Category under "Shop By Category"
4. Select Sub-Category to shop Suitable products.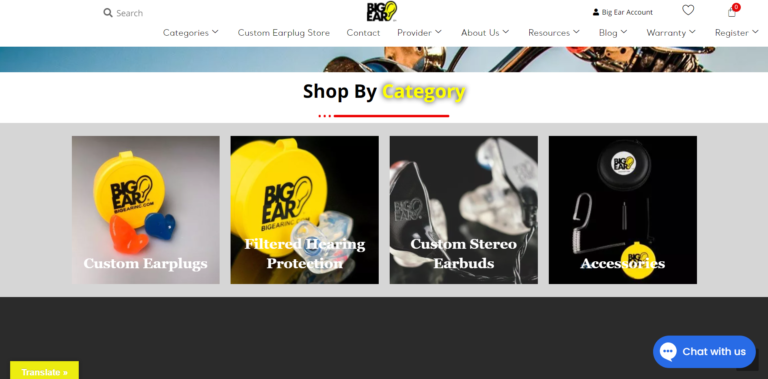 Select Products from the Suitable Category.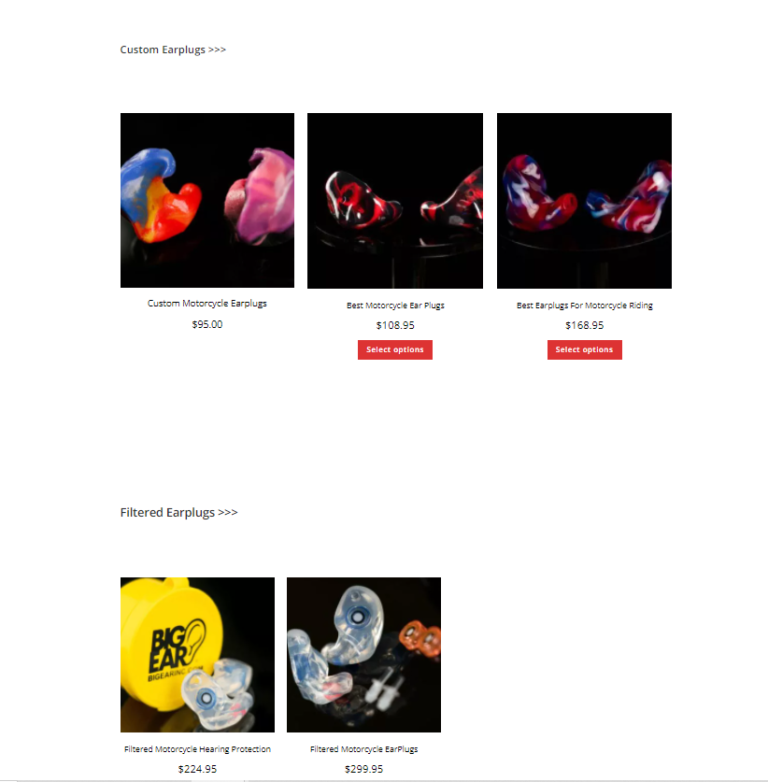 5. Placing an order for selected products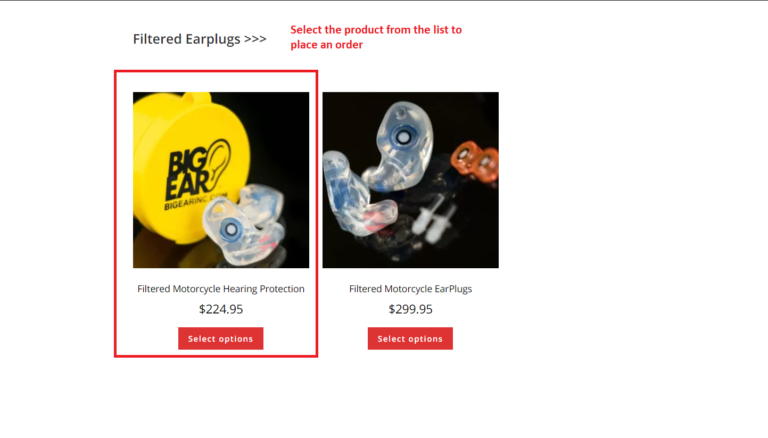 Now, the product page looks like this.
On Scrolling down, you may come to this section "Handcrafted Filtered Earplugs" which allows you to select custom options to customize your products by adding more features to it.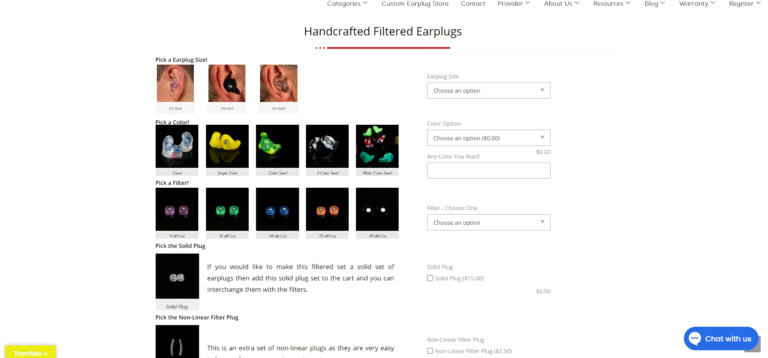 Explanation of the options available: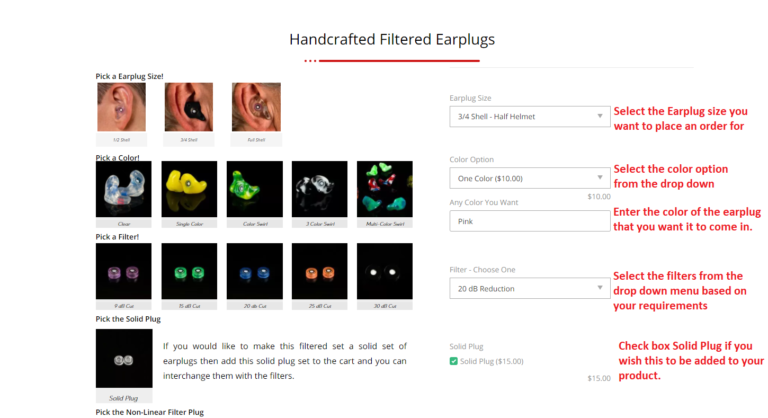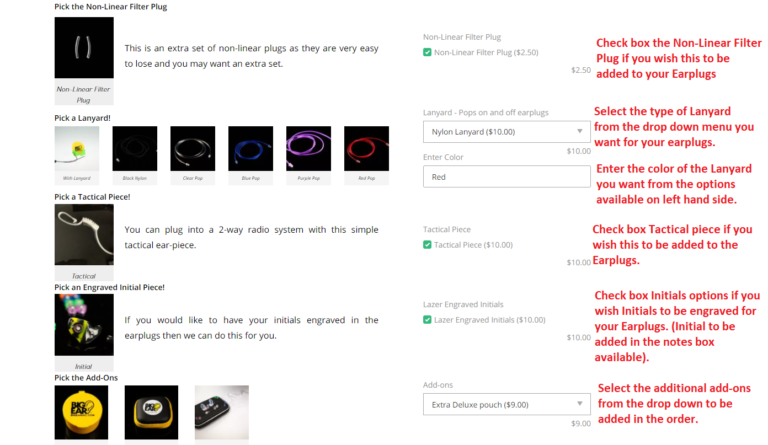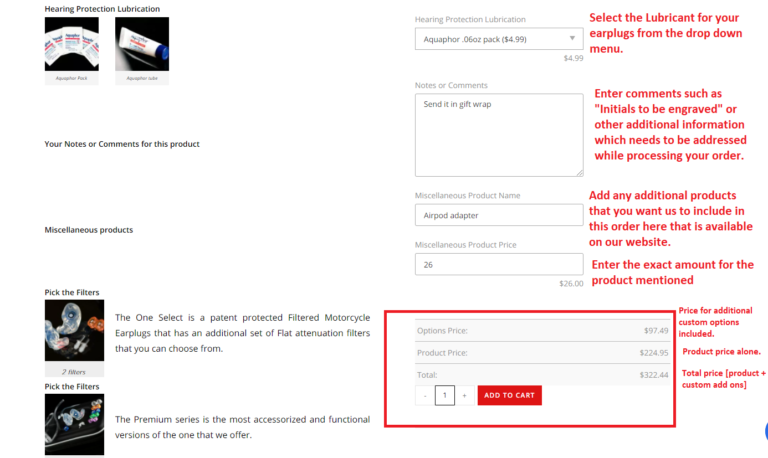 6. Once All of these Custom Options are added, Click on Add To Cart.

8. Click on Proceed to Checkout or Proceed with the PayPal option available to checkout the order.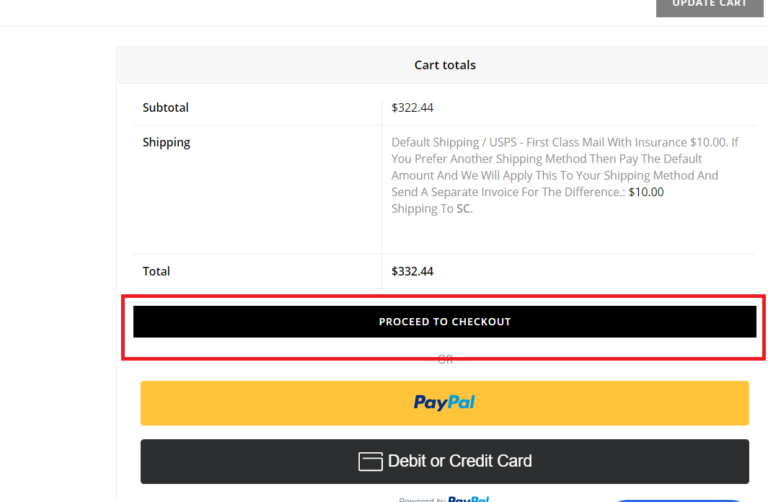 Enter the information along with the shipping address and also Check the items and price on Checkout Page to proceed further.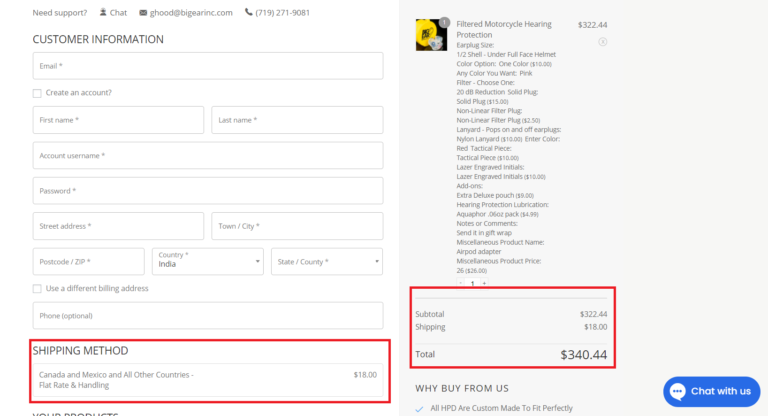 10. Excellent 24*7 Customer Support Availability.