Noise Induced Hearing Loss In The Dental Office
1.1 Hearing Loss and Prevention in the Dental Office Setting
By
Rebecca K. Horton
According to NIOSH, National Institution for Occupational Safety and Health, the most common occupational injury of all is noise-induced hearing loss, not only in dental offices but everywhere.  Today, we're going to discuss dental offices and NIHL, Noise-Induced Hearing Loss. Most dentists, hygienists, and assistants dedicate years to their careers in this important healthcare field. However, they're at significant risk from an often undetected threat.  Just as the dental community discovered that losing teeth wasn't a normal part of aging, neither is most hearing loss!
1.2 The three factors that cause hearing loss are:
INTENSITY

DURATION

SPECTRUM OF SOUND
1.2.1 In the dental office we have:
INTERMITTENT

IMPULSE

FLUCTUATING
These sounds are tolerated on a daily basis with little thought to the damage actually occurring. 
1.2.2 The NIHL types are:
ACOUSTIC TRAUMA – CONSISTING OF A FEW EXPOSURES, BUT AN INTENSE SOUND LEVEL

TEMPORARY THRESHOLD SHIFT – TEMPORARY HEARING CHANGE FOLLOWING EXPOSURE TO NOISE

PERMANENT THRESHOLD SHIFT – RESULTS FROM 

CUMULATIVE EXPOSURE TO NOISE AND IS

  

IRREVERSIBLE
The loss that the dental industry suffers falls into the "boiling the frog" category. In other words, you don't know you're "well done" until it's too late!
Sound, of course, is measured in Decibels and 86 dB is considered over the limit.
HIGH-SPEED HANDPIECE – 66 dB to 100 dB

HIGH-SPEED EVACUATION – up to 100 dB

SALIVA EJECTOR – up to 60 dB

VACUUM FORMER – up to 90 dB

AIR IN LAB – over 100 dB

CHILD CRYING 110+
You can check your levels free on several phone apps.  Try DECIBEL X to check your base levels.
Ear protection is a must.  Losing your hearing isn't a normal part of aging.  Please take steps to safeguard your hearing and the hearing of others in your practice. Don't forget to spread the word to others so the next generation of dental professionals doesn't have to suffer the same loss.
Custom dental earplugs are available to prevent permanent hearing loss. There's NO CURE, only PREVENTION.  Dentists know the truth about PREVENTION more than any other group of professionals.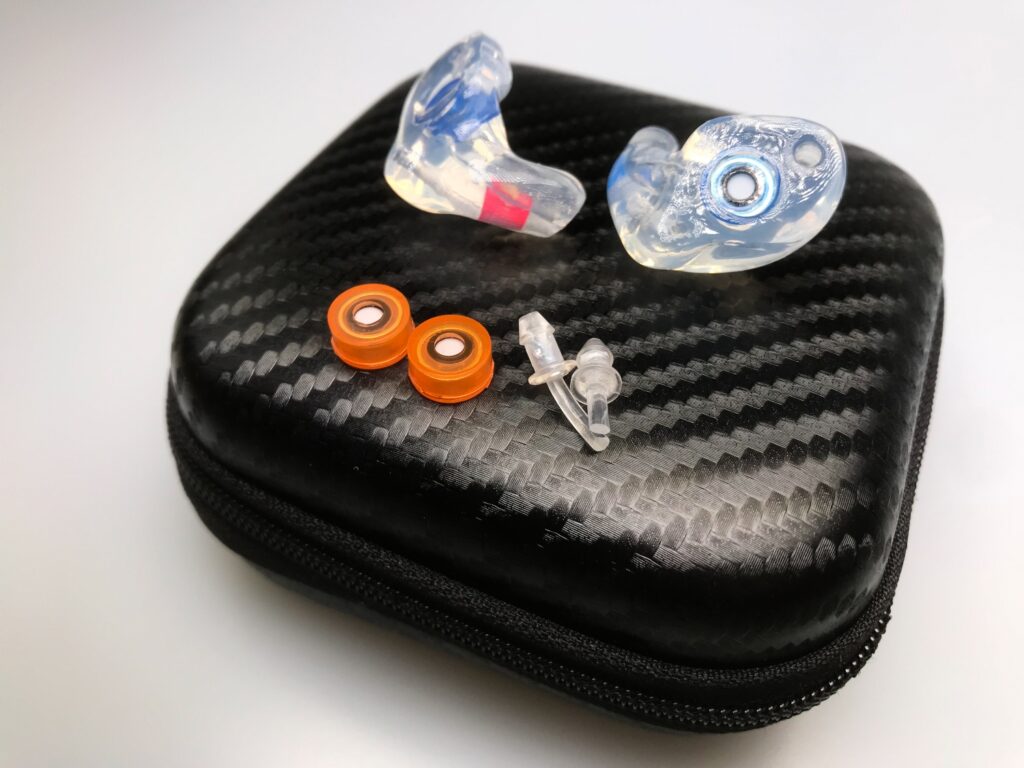 Notice
: Undefined index: wrapShares in
/home/bigearin/public_html/wp-content/plugins/mashsharer/includes/class-mashsb-shared-posts-widget.php
on line
99